A Look Inside the Success of SunBug Solar
Not many company presidents write code for internal financial software or strap on a tool-belt to walk rooftops. Cheney Brand, of SunBug Solar, loves doing both.
After quitting his job at a software company to study bass guitar at Berkeley School of Music, Brand decided to forge a career in solar power. At 39 years old, with no educational background in solar technology, he found an entry-level installation job in 2006 at an existing solar installation company and spent two years learning how to run a solar business–"and how not to," he says. In 2009 he teamed up with George Phocas, an old friend from Bowden College, and a handful of investors to start SunBug Solar. Phocas sold his share of the company last year. In just two and a half years, SunBug has grown to nine employees and is turning a profit. In September 2011, the company celebrated the sale of its 100th solar installation.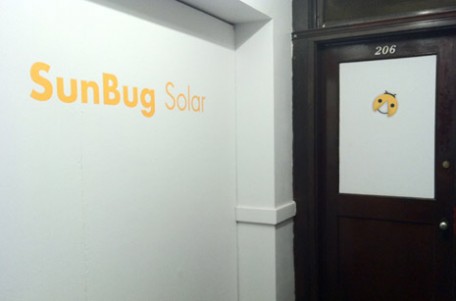 Brand describes his work as "straddling contracting and consulting." As consultants, SunBug spends four months with each client, evaluating the site, negotiating the connection to the electrical grid, and filing paperwork to take advantage of state and federal tax credits. As contractors, the SunBug team installs solar panels and ensures their structural safety–installers have even cleaned a gutter or two. "There's kind of a thing about contractors quoting one price and increasing it later, right?" Brand says. "We're trying to overcome that." SunBug stands by its quoted prices. Brand admits that policy has cost him money. He shrugs. "We try to learn from that and do better."
SunBug Solar credits its successes to what Brand refers to as "technology agnosticism." By not aligning with any one solar panel manufacturer, he says SunBug, is better able to customize systems to fit individual needs. This strategy does inflate wholesale costs. Because the company purchases products as needed, it cannot always take advantage of bulk discounts. However, Brand says the practice enables the company to stay competitive in an ever-changing technological landscape. Following the scandalous collapse of Solyndra, other companies are stuck with obsolete inventory.
The market supply chain for photovoltaic systems "is very immature and evolving quickly," Brand explains. "Every six months is different, and you have to keep up." New manufacturers are continually coming online and developing new products. Since SunBug does not maintain a large inventory, it does not have to push outdated products simply because they are in stock.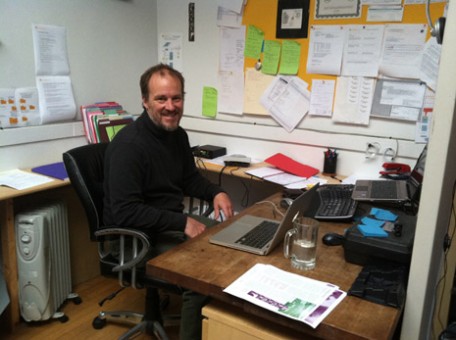 Brand believes that SunBug owes an aesthetic responsibility to both its customers and the solar industry.
"It's important to the industry because if you can make it look good, it will likely increase adoption overall," he says. Because of this, Brand has turned down jobs because they couldn't be done in an aesthetically pleasing way. He does not want an eyesore out there that has the SunBug name on it. This dedication to aesthetics has earned SunBug special approval from the Brookline Preservation Commission.
SunBug is beginning to break into the commercial solar market. While only 12 percent of its overall sales were commercial systems, Brand expects that number to increase dramatically in coming years. In 2010 the company sold an equal number of commercial and residential systems. This year, SunBug has placed bids for several large-scale brightfield projects.